Low Height Air Handler (RHXT/RHXP)

Low Height Air Handler (RHXT/RHXP)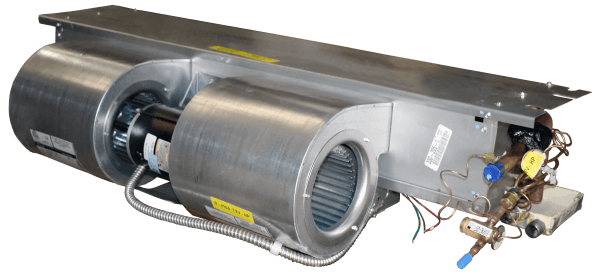 Standard Features
High efficiency ECM motor
Drain pan has 3/4" NPT primary an secondary (overflow) fittings
240V motor, 24V control
Factory installed electric heat (up to 10kW) (except 0 kW models)
Highly efficient copper tube/aluminum fin cooling coil with factory installed R-410A TXV (non-bleed type)
Insulated and coated galvanized steel drain pan, sloped for positive drainage
Effective January 2016, Cabinet air leakage is no more than 2% when tested in accordance with ASHRAE 193.
Optional Features
Attractive off-white return air/access panel with captive screws. They can be used with either the non-enclosed RXHT or the TXHT with a field or factory installed enclosure.
IAQ filter panels
Field installed enclosure. All enclosures are fully insulated and include cutouts for optional ducted return air. Ducted return air option requires remote filter-grille.
Heat pump kit - required for all models having electric heat (#942-1)
Condensate overflow switch (# SS3) (field installed)
Enclosure "Cap Kit" - for ceiling installation
Specifications
RHXT
X-13 (ECM) Motor
Efficiencies up to 16 SEER
RHXP
PSC Motor
Efficiencies up to 14.5 SEER
Documents
RHXT/RHXP
WeatherKing Warranty - United States
Click below for the option to purchase an extended warranty plan for your WeatherKing product." .
WeatherKing Warranty - Canada
Canadian product owners can register their WeatherKing product to obtain additional coverage by clicking below.