Single Stage Multi Position (W95T)

Single Stage Multi Position (W95T)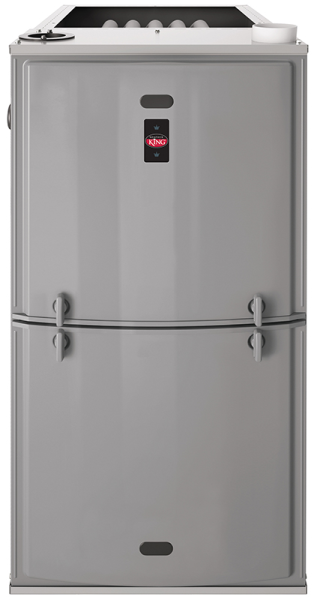 Features
95% residential gas furnace CSA certified
4 way multi-poise design
Constant Torque electrically commutated motor
7-Segment LED on all units
Direct Spark Ignition for reliability and longevity
Water Management System
Heat exchanger is removable for improved serviceability. Aluminized steel primary and stainless steel secondary construction provide maximum corrosion resistance and thermal fatigue reliability.
Low profile "34 inch" cabinet ideal for space constrained installations.
Blower Shelf design – service able in all furnace orientations
Pre marked hoses – insures proper system drainage
Vent with 2" or 3" PVC
Replaceable Collector box
Hemmed edges on cabinet and doors
Quarter turn fasteners for tool less access
Integrated control boards feature dip switches for easy system set up
Self priming condensate trap
This furnace does not meet air district requirements of 14 ng/J NOx emissions limit, and thus is subject to a mitigation fee of up to $450. This furnace is not eligible for the Clean Air Furnace Rebate Program: www.CleanAirFurnaceRebate.com.

This furnace is to be installed for propane firing only in air districts requiring 14 ng/J NOx emission limits. Operating in natural gas mode is in violation of these Rules.
Specifications
Constant Torque ECM Motor
95% AFUE Ratings
4 way multi-poise design
7-Segment LED on all units
Diagnostics
Direct Spark Ignition System
Water Management System
Documents
W95T (WFSA)
WeatherKing Warranty
Click below to register your WeatherKing® product.