W801S (Upflow/Horizontal)

W801S (Upflow/Horizontal)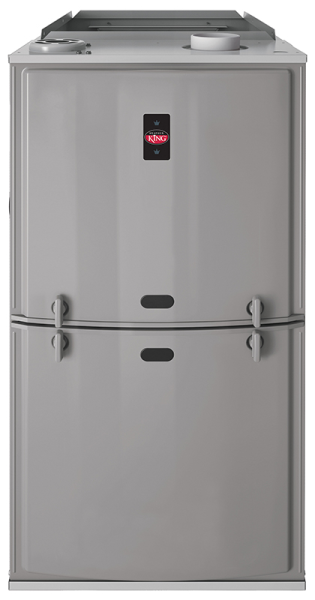 Features:
80% residential Gas Furnace CSA certified
3 way multi poise design UF / HZ
7 Segment LED all units
Direct spark ignition —for reliability and longevity
Heat exchanger is removable for improved serviceability.
Aluminized steel construction provides maximum corrosion resistance and thermal fatigue reliability.
Solid doors provide quiet operation
Low profile 34" cabinet ideal for space constrained installations
Blower shelf design – serviceable in all furnace orientations
Hemmed edges on cabinets and doors
1/4 turn door knobs for tool less access
Integrated Controls board features dip switches for easy system set up
QR code for quick access to product information from your smart phone or tablet
This furnace does not meet air district requirements of 14 ng/J NOx emissions limit, and thus is subject to a mitigation fee of up to $450. This furnace is not eligible for the Clean Air Furnace Rebate Program: www.CleanAirFurnaceRebate.com.
This furnace is to be installed for propane firing only in air districts requiring 14 ng/J NOx emission limits. Operating in natural gas mode is in violation of these Rules.
Specifications
(Not Available In Canada)
3 way multi poise design UF/HZ
Direct spark ignition —for reliability and longevity
7-Segment LED on all units
Upflow/Horizontal Input Rates: 50-150 kBTU
Diagnostics
PSC Standard Motor
Documents
W801S (Upflow/Horizontal)
WeatherKing Warranty - United States
Click below for the option to purchase an extended warranty plan for your WeatherKing product." .
WeatherKing Warranty - Canada
Canadian product owners can register their WeatherKing product to obtain additional coverage by clicking below.